New Jersey Rail Bridge Projects, USA
New Jersey's Transit rail bridges are currently under refurbishment. This is a time-consuming project since the materials used must be specially chosen to ensure the job is 'right first time' to prevent any future disruption to the operation of the railway.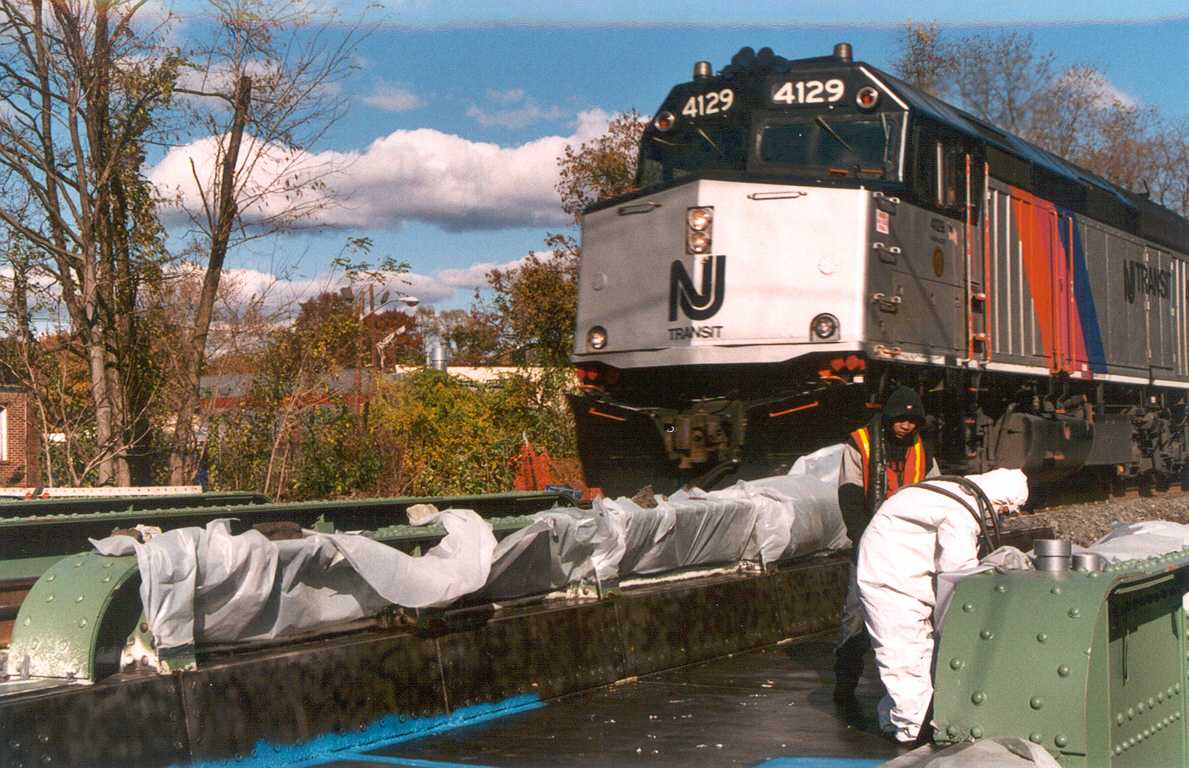 The client awarded the contract (spray apply Pitchmastic PmB waterproofing system to the steel bridge decks) to USL America's trained applicator in the New Jersey area. This was the eighth contract in succession done using Pitchmastic PmB on rail bridges.

Work began by sandblasting the deck to a suitable standard to receive the polyurethane waterproofing membrane. The program was tight. The rail system carries over 128,000 commuters a day and each bridge structure was expected to be refurbished and opened within the day.

Working close to the high-speed trains was an important safety issue. Since only one track could be closed at a time the, main contractor provided a flagman to warn of oncoming trains.

The contractor applied the elastomeric thick film Pitchmastic PmB coating to 16 bridges requiring rehabilitation. After the membrane had fully cured, contractors reinstalled the tracks and rock ballast and returned the track to service.

Client: IEW Construction Group, New Jersey, for New Jersey Transit Authority.
For more information, please contact: info@uslamerica.com